Fork this template on Google Sheets
At some point in your planning process, you're going to get a headcount target. It's tempting to immediately jump into allocating that headcount–we're going to do so much this year–but it's helpful to take an hour to model out recruiting capacity to understand whether your headcount target is realistic.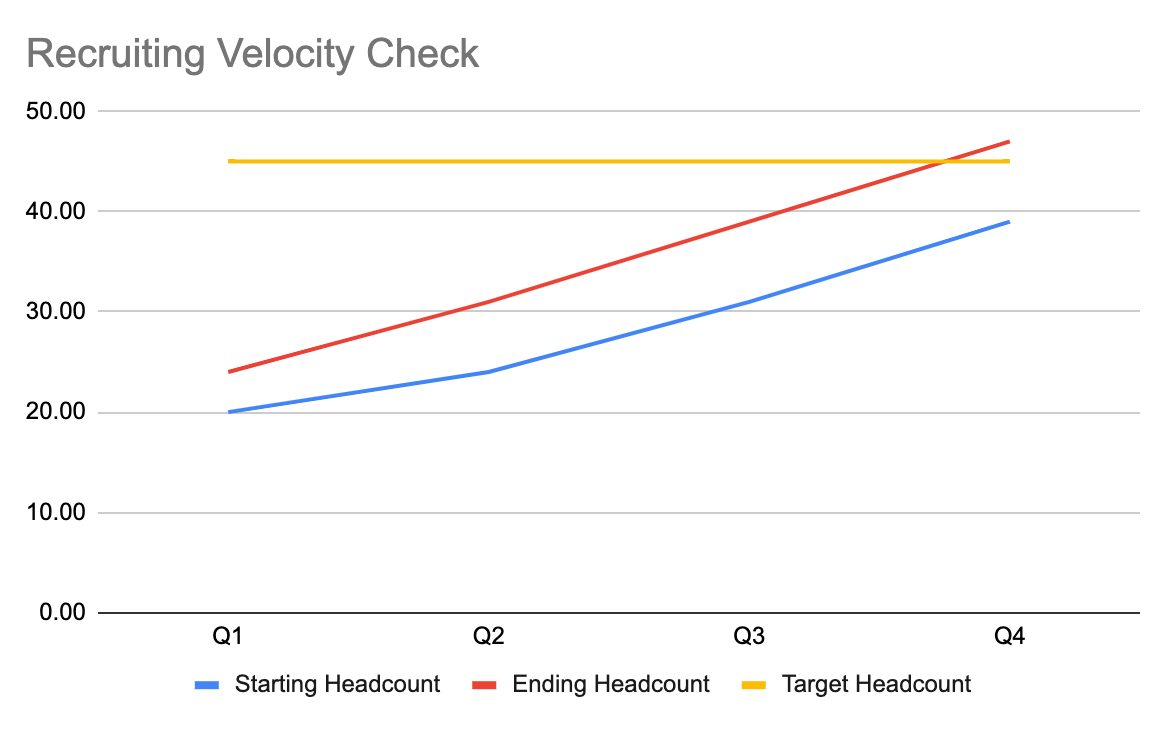 Once you've gone through the exercise, you'll finish with a simple chart that shows your progress over the year towards that headcount target. If the ending headcount line crosses the target headcount, then you're in a pretty solid place. Reality is a lot more complex than this model, but at least you're generally in a plausible starting position.
If ending headcount remains far away from target headcount, then you know it's time to sit down and work through the details with your recruiting partner and whoever is allocating headcount.
How to Use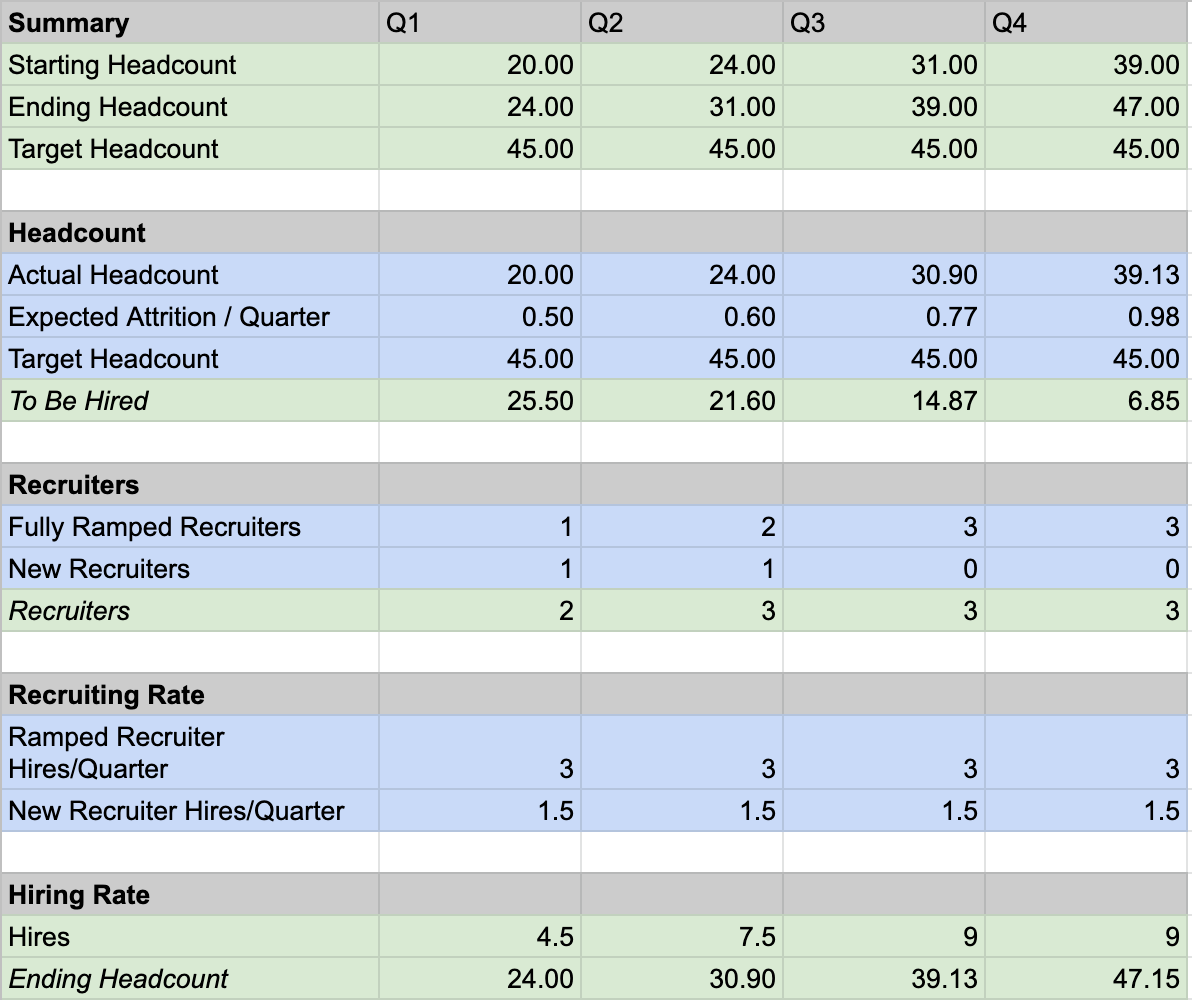 To use this tool:
Update the values in blue boxes in Column B to reflect your plan. Most important are those under Headcount which represent your headcount plan and Recruiters which represent the number of recruiters working on your roles
There are a handful of numbers that you may not know off hand, including Expected Attrition / Quarter and those under Recruiting Rate. The current values are sensible-enough defaults if you want to run a quick calculation, although you'll certainly get better results with data from your organization
Now you're done!
Tips
This model is absolutely simplified, and in practice there are many things other than hiring recruiters that you can do to increase hiring velocity. Don't get trapped by the model
It rarely makes sense to forecast further out than four quarters. Too many things change over long time frames
The most common mistake folks make is ignoring attrition throughout the year. It's very easy to look like you're on target if you ignore attrition. Sometimes recruiters quit, too